Logotypes, Signatures, and Visual Identity
Get the Rutgers logotype and signatures, access the signature generator, understand the visual identity system.    
New Visual Identity Coming
Rutgers is streamlining its brand with the Rutgers R to represent all units. The graphic files for these main marks can be downloaded after you log in to the signature generator:
Rutgers
Rutgers University
Rutgers, The State University of New Jersey
Rutgers Foundation
Rutgers–New Brunswick
Rutgers Health
Rutgers–Newark
Rutgers–Camden
These logos have also been added to the logo library on swag.rutgers.edu and can be applied to your orders for giveaways and promotional items.
The signature system and guidelines for aligning school, department, and unit names with the Rutgers R are under development and will be available in January 2024. Keep this in mind as you plan for the upcoming year.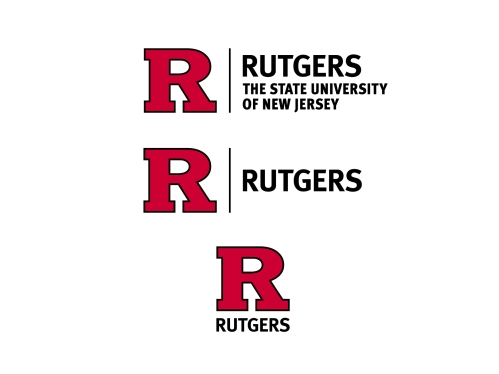 Using the Rutgers Signature Generator
The signature generator is an online tool developed to allow Rutgers faculty and staff to request or download a new signature for a school or unit​.
A Rutgers NetID is required to access the system in order to download or request new signatures for all universitywide locations.
Download Identity Packages

Use the signature generator to access school and unit signatures.
Search for your school, center, or unit signature and download packages immediately.
Each signature package includes:
Signature files in EPS and PNG formats 
PowerPoint templates
Letterhead templates
Department email signatures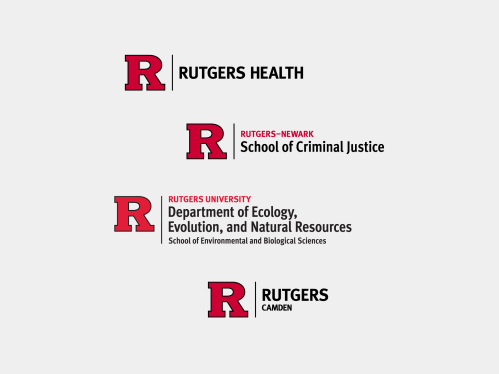 Visual Identity Resources
Using the university's name and identifying logos, marks, and symbols in the Rutgers Visual Identity System consistently and appropriately maintains a strong image for Rutgers.