Website Help
Information for creating and regularly maintaining a website at Rutgers.
Users, Not You
On the web, it's all about the users. Strive to create a good user experience with your site by ensuring your content is written for the web, meaningfully organized, and user-oriented.
Use the resources on this page to get policy and technology information, learn about accessibility requirements, and hire help designing or developing a website.
All Rutgers websites must meet certain requirements as outlined by university website and web accessibility policies.
University Website Policy
Get information on the policy governing all Rutgers websites, and learn how to complete the required annual website certification.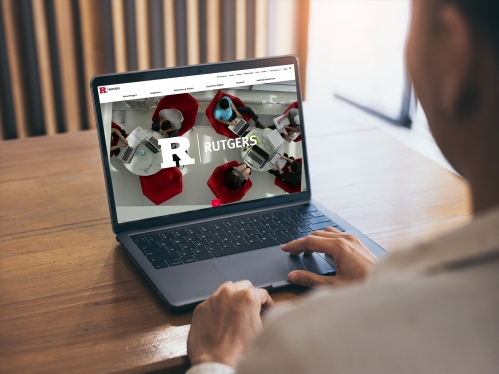 Accessibility 
It is our legal and moral responsibility to make Rutgers websites and digital media accessible to individuals who are differently abled. Rutgers IT Accessibility Initiative lists the latest web accessibility guidelines and tools. 
Office of Information Technology (OIT) 
OIT offers web consulting services on various aspects of building, hosting, and updating websites at Rutgers.
Rutgers Core Component Library 
The Rutgers Core Component Library (RCCL) is a website creation tool that empowers university units to update official websites using a shared brand-forward design and Drupal content management tool. 
Site in a Box
Build your own feature-rich Rutgers website in a matter of days using a user-friendly site-in-a-box system—no code required—made available by OIT.
Learn More about Site in a Box
Hire Developers, Copywriters, and More
The ACE program can get you fast access to approved vendors that are trained on Rutgers policies and brand standards, and that already have service agreements in place with the university. 
Rutgers Favicons
A favicon (short for "favorite icon") is a custom graphic associated with a webpage or website that appears next to the web address in the URL window of a browser.
These favicons may be downloaded for use on official Rutgers websites:
After opening the image file above, right click it and save the image to your device.