Promoting Your Event
Use these resources to energize your events and outreach efforts.
Hosting Successful Events
Aim to create an experience (live or virtual) where attendees find value and leave both informed and inspired to act. Whether it's an event, new program, or any other significant development that you need to promote and publicize, engaging and inspiring your audience to act is key.
Use these resources to help promote your event and engage attendees.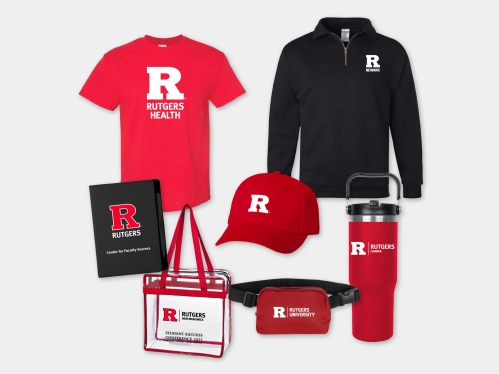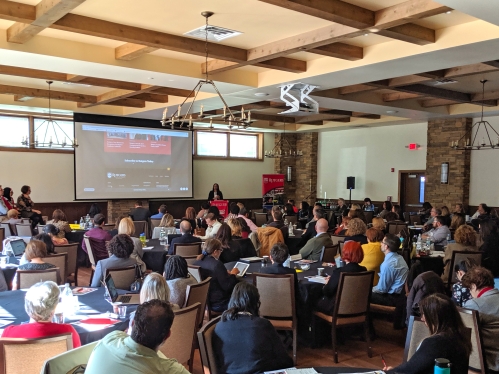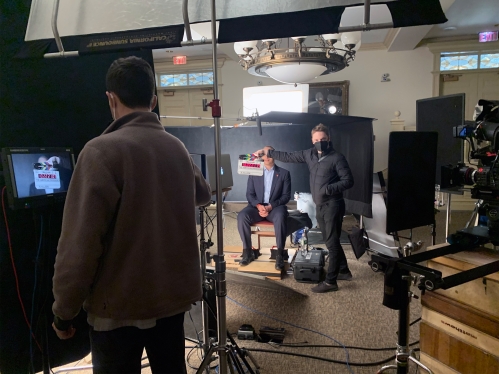 Rutgers branded exhibit materials are available for faculty and staff to use at events on and off campus. The kit includes table coverings, banners, podium signs, media backdrops, floor coverings, and other items. See images of the exhibit kit items below.
Exhibit kits are available only to faculty and staff on a first-come basis. All items may not be available. Students are not eligible to reserve the kit. 

At least five days before your event, complete the Exhibit Kit Request Form (NetID is required). 
Once the form is completed, the exhibit kit administrator will send you an Outlook calendar invite with the pickup time, date, and location. 
The first time you borrow the exhibit kit, allow 15 minutes for a demonstration on proper use and handling.  
Return of the materials will be scheduled so that they can be inspected. 
Items will be deemed lost or stolen if not returned within five business days of the due date and will be replaced at your unit's expense. 
Questions? Email exhibitkit@ucm.rutgers.edu. 

Tuesday, Wednesday, and Thursday between 9 a.m. and 4 p.m.
There is no exhibit kit pickup/return on Mondays or Fridays.

Location 
Alexander Johnston Hall, College Avenue Campus 
Rutgers University–New Brunswick 
101 Somerset Street, 1st floor 
New Brunswick, NJ 08901
Exhibit Kit Sample Images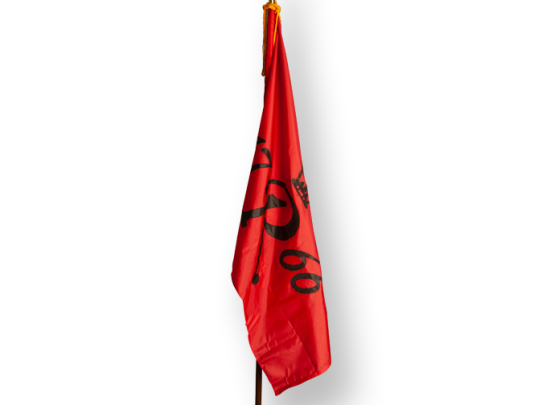 Table Drape
Black with scarlet front panel, includes the university shield and Rutgers logotype in white.
6' long fits 30" x 72" table (twelve available)
8' long fits 30" x 96" table (eight available)
Vertical Pull-Up Banner with Photo Montage
5' h x 2' w (two available)
8' h x 3' w (two available)
Vertical Pull-Up Banner with the University Shield
Scarlet Banner with the University Shield
5' h x 2' w (five available)
8' h x 3' w (five available)
Podium Drape
Scarlet drape with white Rutgers logotype. Podium signage should be used whenever there is a possibility that media will be attending.
2' w x 3' h (five available)
Podium Sign
Scarlet sign with Rutgers logotype in white. Made of hard plastic, it attaches with Velcro, which is included. A podium drape or sign should be used whenever there is a possibility that media will be attending.
Small: 20" w x 4" h (eight available)
Medium: 18" w x 6" h (eight available) Large: 19¾" w x 7" h (eight available)
Media Backdrop with Stand
Grey with scarlet Rutgers logotype in repeated pattern. The stand is adjustable and can be sized according to your specific needs. The backdrop can be used for media events.
8' w x 6' h (four available)
University Flag
The official flag of the university is scarlet with the "1766" logo. Oak pole, gold tassel, and floor stand are included.
3' w x 5' h (six available)