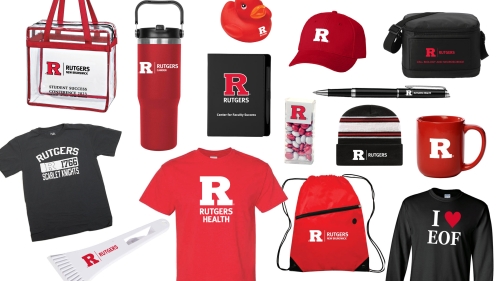 Trademark Licensing
Protects the trademarks owned by the university.
Policy Information
The Trademark Management and Licensing Policy policy is implemented by the Office of Trademark Licensing to protect and promote the use of the trademarks that represent Rutgers University.
All external organizations must have permission to use the university's trademarks in communications and must be licensed to produce any merchandise, equipment, or products bearing Rutgers' trademarks.
The policy applies to everyone using the Rutgers marks.
What Does the Policy Do?
Protects the university's marks and outlines who can use the trademarks and how they can be used​.
Provides specific guidelines and standards to ensure Rutgers' name and logos are properly used in and on all communications and university-authorized products.
Implements the licensing program to protect the university against liability and reputational risk.
Ensures fair labor practices and corporate responsibility standards are met.
 
What Is a Trademark?
A trademark is a word, phrase, symbol, or design (or a combination of those) that identifies or distinguishes the source of goods/services of one party from those of others. Most university trademarks are registered with the United States Patent and Trademark Office.
Rutgers trademarks include the name of the university; the university logotype and signatures; intercollegiate athletics logos and wordmarks; and all other identifying symbols across the university.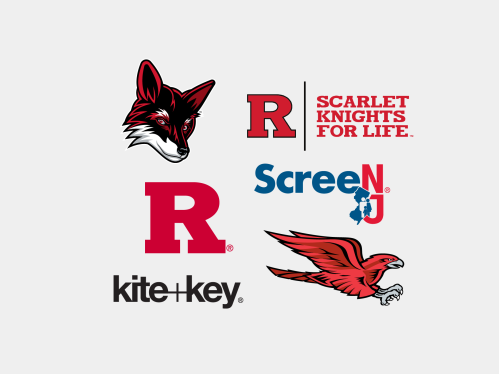 How the Trademark Policy Affects You
While faculty, staff, and student groups are free to use the Rutgers trademarks, they must follow all guidelines in the Rutgers Visual Identity System.
You need approval prior to: 
Use any logo/trademark/identifiable image on a product, whether for sale or to be given away
Incorporate Rutgers trademarks in other places such as partner or third-party websites or ads
Include permission to use Rutgers marks in any legal agreement
Branded Merchandise and Promotional Items 
All for-sale merchandise and not-for-sale promotional items bearing Rutgers name and trademarks must be approved by the Office of Trademark Licensing and may only be produced by licensed vendors.
The easiest way for departments and units to buy Rutgers branded merchandise is to shop at swag.rutgers.edu.
If you are ordering branded items outside of swag.rutgers.edu you must get approval for trademark usage on promo items through the Branded Merchandise Artwork Review form.
Partner Contracts
Use of the Rutgers name and trademarks are often part of language found in contracts with vendors, partners, sponsors, or other organizations the university is doing business with. The request for these outside organizations to use the trademarks of the university must be reviewed and approved by the Office of Trademark Licensing. We will help guide the applications and terms of use that fit each agreement appropriately. 
New Trademark Registration
Units seeking to register trademarks associated with the university must first consult with the Office of Trademark Licensing, and we will guide you through the process. All costs associated with these unit-specific registrations, renewals, and protections are the responsibility of the unit seeking the trademark. Learn more about how we help you through the trademark registration process for departments. 
Prospective Licensees
Manufacturers or service providers who would like to be considered for a Rutgers retail merchandise license should contact the university's licensing agency, CLC. For corporate, research, or other partnerships, please contact the Office of Trademark Licensing. 
Trademark Royalties
Rutgers trademarks are federally registered. Royalties cover the costs of registering, managing, and protecting university marks and are applied to all internal and external entities, except student organizations. Applicable fee waivers will be added before the final order is placed. 
Committed to Fair Labor Practices
Rutgers University and its licensing agency, CLC, are engaged with partners that produce branded merchandise in environments that support safe working conditions and pay a living wage. As a long-standing member of both the Fair Labor Association and the Workers Rights Consortium, Rutgers Office of Trademarks Licensing remains aware of and engaged in mitigation of global issues related to labor rights. Our agreements require Rutgers licensees to commit to conditions that meet current workplace safety standards and pay at a level necessary for workers to meet their basic needs.