Our Community of Communicators
Understand the Landscape
Rutgers is a big place, and there are communications offices throughout the university that are equipped to help you get your message in front of the right audience.
University Communications and Marketing serves as the universitywide communications office of Rutgers. If the message has an impact across Rutgers University, it should come through UCM.
The Rutgers chancellor-led units (CLU) each have a communications arm. When a message needs to get delivered from a CLU or to a specific audience served by the CLU, the chancellor communications offices are where you should turn. 
School, unit, and program communicators provide communications and marketing support for individual schools, centers, institutes, administrative units, and programs throughout the university. These units work closely with their affiliated chancellor-level communications offices.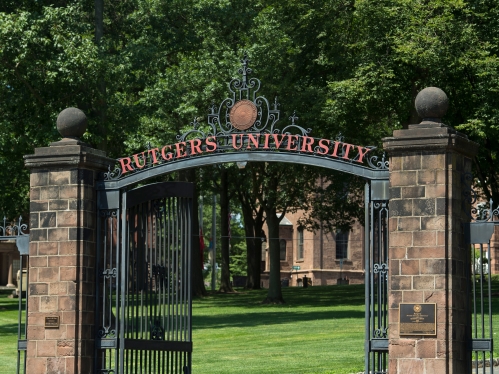 University Communications and Marketing (UCM)
As the universitywide communications and marketing office, UCM elevates the public prominence of Rutgers by protecting its brand, advancing the university's reputation, promoting Rutgers people and programs, and managing initiatives and priorities of the university's central administration. R-Comm, the communications and marketing office focused on serving the needs of both Rutgers–New Brunswick and RBHS, reports centrally through UCM and External Affairs. 
Chancellor Communications Offices
Rutgers Communications and Marketing (R-Comm) serves the vital missions of the Rutgers University–New Brunswick and Rutgers Biomedical and Health Sciences communities.
The Office of Communications at Rutgers–Newark manages many aspects of communications, including the core website, media relations, publications, selected special events and community engagement projects at Rutgers–Newark. The communications team works collaboratively with other campus administrators and faculty members to advance excellence in teaching, research, and service at Rutgers–Newark.
Learn More about Communications at Rutgers–Newark
The Communications Office at Rutgers University–Camden supports and promotes Rutgers–Camden through a variety of services and is its primary source of external communications. The office promotes the accomplishments of students, faculty, staff, and alumni across campus. Contact the communications office if you have a story to be told, an event to promote, or a new digital or print project to start.
Learn More about Communications at Rutgers–Camden
School, Unit, and Program Communications
Refer to this list of school, unit, and program communicators at Rutgers to find contact information. The list also contains a roundup of information on university newsletters. If you would like to request an edit or update to the list, please email contactus@ucm.rutgers.edu.
You must have a Rutgers Connect email account to view the list.