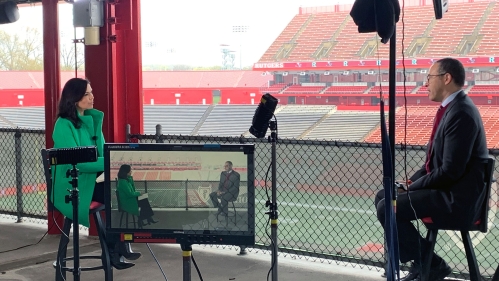 Communicating with the Media
Guidelines on how to communicate with members of the press on behalf of the university.
Policy Information
The Policy on Communications and Relations with the News Media states that official information from Rutgers must be released to the news media by the designated university and campus communications offices. 
All members of the Rutgers community should read and understand this policy.
What Does the Policy Do?
Assures consistency and coordination in communications with the news media from all units at the university.
Helps maintain the high level of credibility the university enjoys in its dealings with the media.
Advances the mission and preserves the reputation of the university.
How the Policy Affects You
University faculty and staff are welcome to speak with representatives of the media about personal views and activities.
When engaging with the media on personal topics, be clear that your comments are your own and do not represent the university.
Inform reporters that you are not a university spokesperson and ask for contact information if questions are related to Rutgers.
Rutgers media relations representatives will help arrange media interviews with faculty and staff experts and are available to provide guidance and preparation for media interviews.
Knowing who you will be talking to and what you will be talking about is fundamental to determining your message and completing a successful media interview.
 
What You Need to Do
Reach out to University News and Media Relations if it's a central or universitywide issue or the appropriate chancellor-level communications office in New Brunswick/RBHS, Newark, or Camden for school- or unit-related issues. 
For significant universitywide issues or requests: Consult University News and Media Relations on all universitywide issues that have the potential to reflect upon the university.
For campus-specific or faculty experts: Chancellor-level public and media relations teams handle location-specific media inquiries. Schools and units are advised to provide news releases in advance to the appropriate chancellor's office of communications to ensure that they are aware of the item being promoted and to provide an opportunity for input.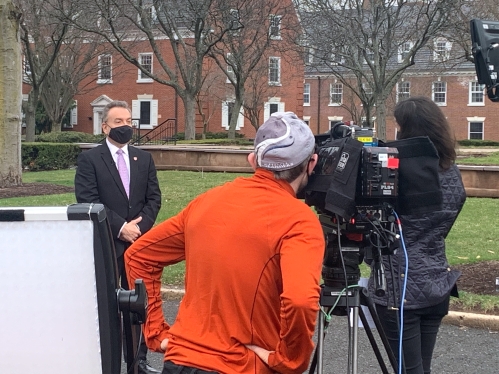 Rutgers Media Contacts
Find a Rutgers media contact for universitywide affairs, New Brunswick, Newark, Camden, or Rutgers Health.
Rutgers Today: University News Center
Rutgers Today, the university's official news source, provides a daily stream of news from across Rutgers University, serving audiences inside and outside of the university. Rutgers Today is published daily by University News and Media Relations, an office of University Communications and Marketing. The Rutgers Today email newsletter is sent daily during the academic year.